We are one of the manufacturers of solar water heaters in China. At the same time, we are also a reliable supplier, we provide wholesale products.Our products are available in both pressurized and non-pressurized categories. Vacuum tubes are mostly unpressurized, flat plates are under pressure, and our products are used in large quantities in apartments, residential rooftops, etc.
As we all know, solar energy is green, pollution-free, long-term use to save pockets.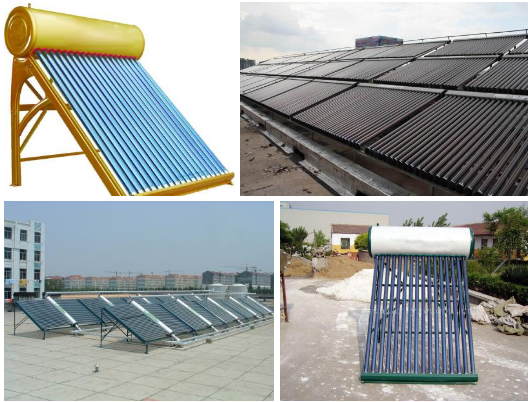 Why solar water heaters are developing very well in China?
The introduction of solar thermal heating systems (water heaters), which use solar energy directly as heat, is making progress in China,manufacturing and marketing Europe, and other areas. Solar water heaters make hot water from solar heat and are used to supply hot water to homes. China's installed capacity (cumulative total) as of the end of 2010 in particular accounted for approximately 70% of the world's, with a difference of more than ten-times the capacity compared to the second-place Turkey.
Why are there many solar water heater manufacturers in China?
The government is proactively promoting its use as part of its environmental measures
China's economy is developing and its living standards are on the rise
China's proprietary technology is advancing and it is supplying markets with high quality products
Solar water heater china industry in particular got its start in the latter half of the 1970s, and is comprised of an integrated industrial chain that extends all the way from processing the raw materials to the manufacturing, sales, and servicing of water heater products.
ESCOO Solar heaters have been sold aboard to 87 countries around the world,and agencies have been set up in Germany, Poland, Australia. ESCOO series has been widely used in household, industrial and business. Please contact us if you are looking for a professional and friendly partner to promote your business.
In the context of a growing global energy crisis,has been established with a vision to identify and develop our efficient solar water heaters to satisfy our esteem customers. We are devoted to provide environmentally friendly solar energy to beautify our living space. We are looking forward to establish a close cooperation with clients from all over the world.
We are china solar water heater supplier to showcase our products.
Stainless steel low pressure solar water heater   Evacuated tube solar water heater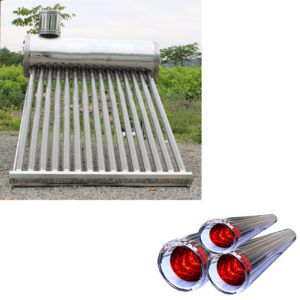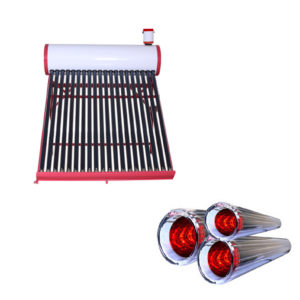 Glass Tubes Solar Water Heater               Flat plate solar water heater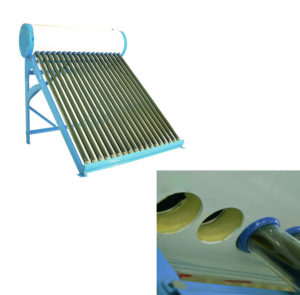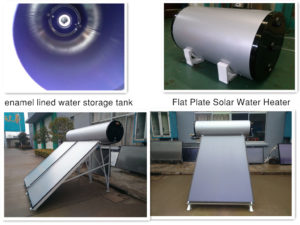 Electric storage water heater                       Heat Pipe Collector Solar Water Heater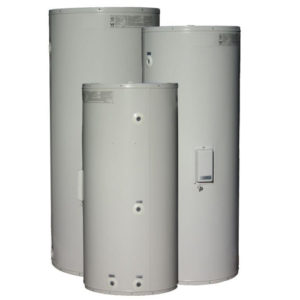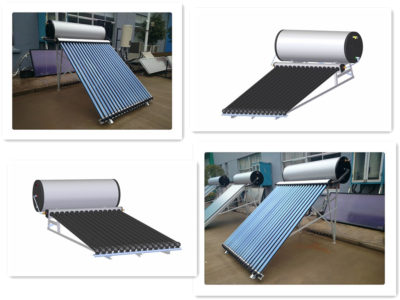 Split type solar water heating system      porcelain enamel lined tank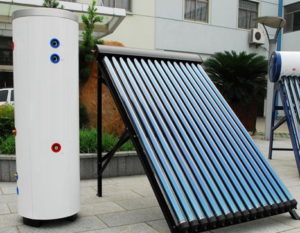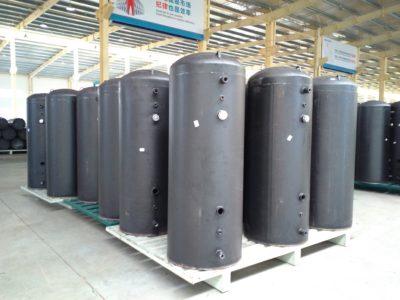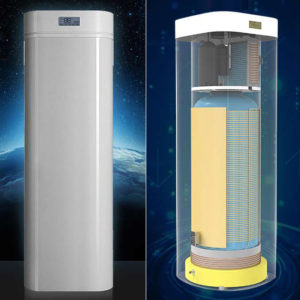 solar water heater china manufacturer
Solar thermal use, particularly the appliance of solar water heater technology, has developed apace in China in recent decades
. as a case study space to assess the performance of star warmer use in China.
The study can specialise in institutional setting, economic and technological performance, energy performance, and environmental and social impact
.
Results show that China has increased solar water heater use, that has brought China nice economic, environmental and social edges
.
But, technical flaws in solar water heater merchandise and social conflict about solar hot-water heater installation
.
For more development of the solar water heater, whereas the basic flat plate design has been around for a protracted time, and is that the most generally used variety of solar thermal panel for domestic plight provide,The introduction of solar thermal heating systems (water heaters), that use solar energy as heat, is creating progress in China, Europe, and alternative areas
.
Solar water heater manufacturer china our service concept
1. functions of R&D Electric Water Heaters, type of solar thermal panel, solar thermal collector, solar geyser tank suppliers, Solar Water Heater For Customers According To Their Requirement. Provide The Strong Technology Support.
2. Manufacture Top Quality Products
3. Provide OEM Service
4. Make Values For Clients
You may like:
Related Searches: Flat plate solar water heater | Electric storage water heater | Air source water heater
Want to know more?(Solar Water Heater)
Email: [email protected]
WhatsApp:+86 157 2077 3477
Skype :+86 157 2077 3477