The storage water heaters are the most popular water heating system in the home. Here, we can buy storage water heaters and electric storage water heater in bulk, at an affordable price and reliable quality.
what is storage water heater?
Storage water heaters are the most common type of water heating system in homes today
needed hot water in the home for activities such as bathing, laundry or dishwashing, water is released from the top of the tank when you turn on the hot water tap.
As hot water is released, cold water enters the bottom of the tank to keep the tank full. To keep hot water constantly available to the home, water is continuously heated in the tank even when a hot water tap isn't running.
This results in standby heat loss. Some storage water heater models have heavily insulated tanks that can reduce heat losses and reduce the demand for fuel to heat the water.
Storage water heater, or hot water system (HWS), is a domestic water heater. It uses a hot water tank to maximize the heating capacity of water and provide an immediate supply of hot water.
Electric water heater is the most easy electric storage hot water system for a family. You can install it in the basement or garage. The cold inlet is at the bottom of the water heater, and the hot outlet is on the top. The hot water will be pressed out by the running water pressure, when you turn on the tap. There are several heat elements inside of the tank, and the thermostat control the heat element's condition. The heat element will work when the water temperature is low then the thermostat setting temperature. And the electric water water heater also is equipped with a T/P safety valve.
Most electric water heaters use resistance elements to heat the water in the tank. through two resistance elements located at the bottom and top of the tank. Each element is controlled by an independent thermostat … some resistance water heaters contain only the lower elements.
The utility model relates to an electric heat storage water heater, which uses a water storage tank to increase the capacity of hot water and provide instant hot water. Electric water heater is an ideal choice for mass use because it allows you to store hot water for a period of time.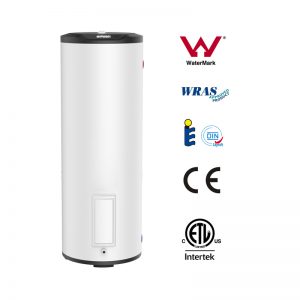 How they work
When you turn on the hot water tap, it will release hot water from the top of the water tank. In order to replace the hot water, the cold water enters the bottom of the water tank through the heated immersion pipe to ensure that the water tank is always full of water.
Uses one or two replaceable heating elements to heat water
Less expensive than other types
Variety of high-efficiency options available
Size range: 200L – 500L

More effective
Uses a burner to heat water
Needs circulating air around it
Can't store combustible materials close by
More expensive than electric water heaters
More energy efficient than electric water heaters
Size range: 200L – 500L

Energy crisis is not reliable
Uses energy from the air to heat the water
Can use outside air, or air from the room where it's stored
Larger than standard electric water heaters
More expensive on the front end

More energy efficient, Low cost later

Size range: 200L – 500L
Solar (plate heater) + electric storage water heater [

Low price, high cost performance

]
Solar (plate heater) +  gas water heater [Complex structure and high cost]
Size range: 200L – 500L
Variety of high-efficiency options available
Some Types of Water Heaters
Some types of energy costs are reduced by half of the normal storage model. But their increased upfront costs mean that the payback period may be longer. There are many options depending on the amount of hot water you use and how you heat it (gas or electricity). Some types of energy costs are said to have reduced half of the normal storage model. But their increased upfront costs mean that the payback period may be longer.
Storage heaters are the most common storage type electric water heater in North America. The working principle of storage heaters is to heat water through electric heating elements or gas or oil burners and store the heated water in their own water tank. Storage heaters can usually provide instant hot water from 2 gallons to 400 gallons.
Types of Water Heaters
Before you start buying new water heaters, you must do your homework well. There are several factors to consider when choosing the best water heater for your family's needs – gas or electricity, water tank or no water tank. Think about the size of the tank you need.
It depends on the size of your family and how many gallons of water you use during peak hours. Size really matters. Please note that the new 50 gallon water heater tank may occupy more space than the old one due to the new insulation requirements.
One of the first things to consider when buying a water heater is energy efficiency. Most importantly: if you can save energy, it can save your money. According to the Ministry of Energy, heating water accounts for about 18% of our household energy use. More energy-efficient equipment may cost more when purchased, but it can save you more money in the long run. It may also qualify you for a discount.
Water tank water heater and no water tank
Water heaters with tanks are the most popular. Tank water heaters require little maintenance and are cheaper than tank-free water heaters. On the downside, they use more energy. If you do not use stored hot water, it will cool down and must be reheated continuously.
Tankless water heaters are also known as instantaneous or on-demand water heaters. As the name implies, there is no tank, so it needs less space. The coil system heats the water according to the need, thus saving energy costs.
Tankless gas water heaters and electric water heaters are expensive in advance and may require you to upgrade your electrical system. In addition, if you have a larger house, you may need more than one.
Standard residential water tank water heaters can vary in size and capacity. The tank water heater has a capacity range of 20 to 80 gallons. However, you must also consider the first hour rating. This is the amount of hot water you get in the first hour of running the water heater.
The first hour rating or FHR of your tank will be printed on the tank. FHR should be very close to how much water your family uses during peak hours, perhaps in the morning when the shower runs, and the dishwasher and washing machine.
Point or utility small water tank water heaters, known as point of use or public water heaters, are good options for adding hot water to ancillary buildings, stores or garages. Common water heaters range in size from 2.5 to 22 gallons. The largest of these micro units can also be used to provide hot water for secondary bathrooms that may be far away from home main water heaters.
What is the price of water storage water heater?
The price range of our storage water heaters is $200 – $ 800. Average cost with installation: Tank – $889.00 (40 to 50 gallon tank) Tankless – $3,000.00.
Most hybrid heat pump water heaters cost between $1100 and $4500. This electric storage water heater price includes materials and labor, machinery. They are the tank's most efficient style of storage and the most expensive.
average quotes to put in a storage tank water heater range from $four hundred to $1,000. The national common to put in a tankless water heater is ready $2,500, with estimates as little as $1,000 and as high as $6,000 or more. some homeowners can take a DIY course with garage electric storage tank water heater popular type of water water heaters and keep on the set up fees.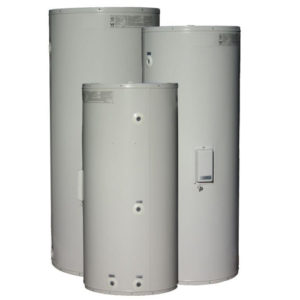 Introduce
Most homes have a tank-type storage tank.solar electric hot water heater, If you discover an oversized,simple solar water heater, cylindrical tank standing on finish with pipes connected thereto, you've got a tank-type system . If you do not realize a tank,industrial solar water heater .
however you've got a hot-water heat that heats your home,residential solar water heater, it's seemingly that the new water reaching your faucets is heated bythe boiler. In different cases,pressurized solar water heater, could also be provided by a complete fast storage tank ,that is mounted close to the fixture it serves.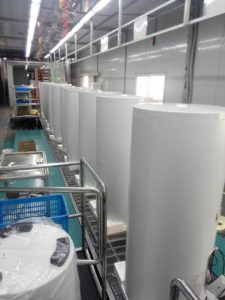 What is the most cost effective hot water heater?
Tank Capacity 100liter,150liter,200liter,250liter,300liter,350liter,400liter,450liter,500liter.
Inner tank material: BTC340R 2.5mm thickness with enamel coating
Outer tank material: Color steel 0.5mm thickness
Electric element: 1.5kw, 2kw, 2.5kw, 3kw, 4kw, 5kw
Include parts: Magnesium rod, thermostat, electric heater, TP valve, draim valve, check valve.
Packaging: export standard cartons.
Our Service
Sample can be offered with sample charge and courier fee by buyer's side.
 We have full stock,and can deliver within short time.Many styles for you to choose.
OEM and ODM order are accepted, Any kind of logo printing or design are available.
 Good Quality + Factory Price + Quick Response + Reliable Service, is what we are trying best to offer you
 All of our products are produced by our professional workman and we have our high-work-effect foreign trade team, you can totally believe our service.
 We have rich experience of design, manufacture and sell solar water heater, we cherish every order from our honor.
What is the difference between storage water heater and instant water heater?
Instant water heaters are more energy efficient than traditional water heaters. They only heat the water when needed. Energy is only consumed when the water heater is turned on. However, water is stored in the storage tank of a conventional water heater.
What is a storage tank water heater?
Storage water tank, or a hot water system (HWS), is a domestic water heater appliance that uses a electric water storage tank to maximize heating capacity and provide instantaneous delivery of electric hot water storage heaters water.
An efficiently insulated tank can retain stored heat for days, reducing fuel costs. Hot water tanks may have a built-in gas or oil burner system, electric immersion heaters. district heating scheme.
What is the most cost effective hot water heater?
Life Cycle Cost of 13 Years Operation of Different Types of Water Heaters
| | |
| --- | --- |
| Tank capacity ( ltr) | price($) |
| 100 | 280 |
| 150 | 320 |
| 200 | 380 |
| 250 | 420 |
| 300 | 580 |
| 400 | 640 |
| 500 | 720 |
Do water heaters lose efficiency?
You can convert electricity to 100% efficiency, so there is no burning loss. (electric Conventional storage heat pump water heater is a different animal, because they are in the mobile heat instead of converting fuel.) In most of the water heater, the combustion efficiency of natural gas is about 80%.
How long do storage water heaters last?
approximately 10 to15years
Water heaters commonly last about 10 to 15 years. however, numerous elements have an effect on the actual lifespan of these appliances.
How much should it cost to have a water heater installed?
the ESCOO offers conventional water heater tanks and current tankless devices, each powered by means of both gas or strength. relying to your selection, the average price for water heater set up is between $1,000 to $3,000.
You may like:
Related Searches: Flat plate solar water heater | Electric storage water heater | Air source water heater
Want to know more?(Solar Water Heater)
Email: [email protected]
WhatsApp:+86 157 2077 3477
Skype :+86 157 2077 3477