What is a solar water heater? Solar water heater is a heating device that converts solar water heater into Solar hot water heater,High efficiency. Usually divided into pressure and non-pressure, direct solar water heaters (vacuum tube solar energy) usually cost less, indirect solar energy requires a slightly higher heat exchanger price.
Passive solar applications are widely used, rooftop solar projects, usually using vacuum tubes and flat-panel solar water heaters for simple construction and low cost.We provide high quality and low price solar water heaters.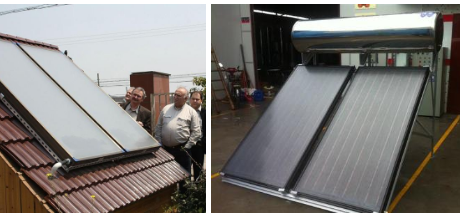 How much is the price of a solar water heater?
The average homeowner spends $3,000 to install a solar water heater. There are installation and equipment considerations which put costs between $1,812 and $5,231. Higher-end models and components could cost up to $12,000.
The overall solar water heater price comparison is greatly influenced by the type of collector chosen. Bulk collectors are $500while evacuated tubes and flat plates can be up to $2,500.
The tank and parts will add between $500 and $1,500 to the equipment total, for a  combined $1,000-$4,000 before labor and permits. Labor for this kind of work tends to run $70 per hour. Add up to and over $1,000 if a backup heater is necessary.
Solar water heating systems usually cost more to purchase and install than conventional water heating systems. However, a solar water heater can usually save you money in the long run.
Here is our core product,need quotation. Please email us.
Stainless steel low pressure solar water heater   Evacuated tube solar water heater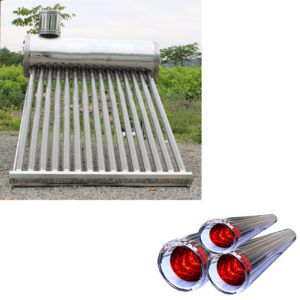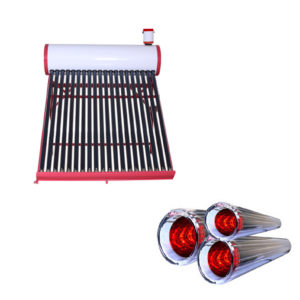 Glass Tubes Solar Water Heater               Flat plate solar water heater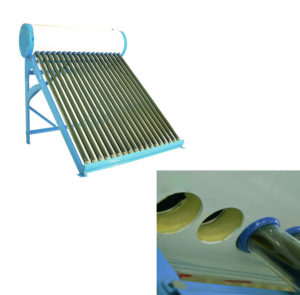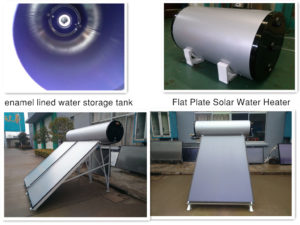 Electric storage water heater                       Heat Pipe Collector Solar Water Heater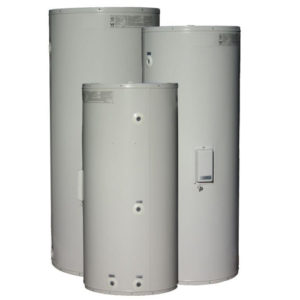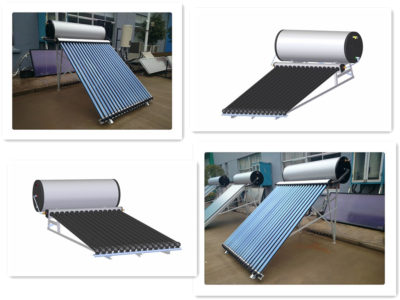 Split type solar water heating system      porcelain enamel lined tank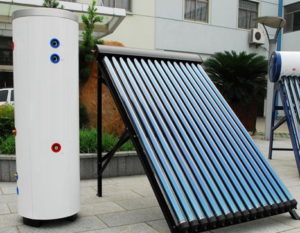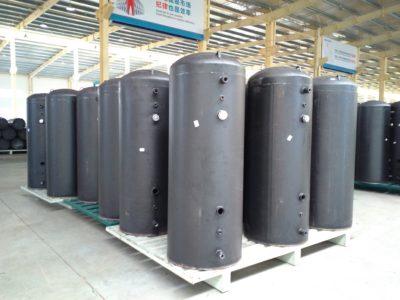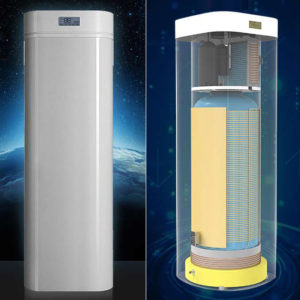 How much is the cost of the solar water heater?
Before purchasing a solar water heating system, estimate the annual operating costs and compare several systems. This will help you determine the energy savings and payback period of investing in a more energy-efficient system, which will probably have a higher purchase price.
Before you can choose and compare the costs of various systems, you need to know the system size required for your home.
A solar water heater is around $8,000 to $10,000 including installation, though the rooftop solar water heater price tag could go well up from there depending on the size, quality, and complexity of the system. Figure it'll take two to four days to install. The costs will be less in warmer climates than cold ones.
Also, keep in mind that there will be ongoing maintenance costs; in cold climates the upkeep will be more expensive.
The total for all the necessary components averages $1,000-$4,000. These parts include the tank, plumbing, and collector(s). Added equipment like a backup heater, plumbing, and switches to connect the solar components to an existing tank or a second set of evacuated tubes could bring the price up by $1,000-$2,500. Whether a system is passive or active can also determine cost.
Question:
Related Searches: Flat plate solar water heater | Electric storage water heater | Air source water heater
Want to know more?(Solar Water Heater)
Email: [email protected]
WhatsApp:+86 157 2077 3477
Skype :+86 157 2077 3477