What to know more about customized solar geyser? solar fountains are customized, the internal material from solar energy is 304 or enamel, 304 solar fountains are prone to water leakage, and enamel vessels can withstand pressure without water leakage and have many advantages.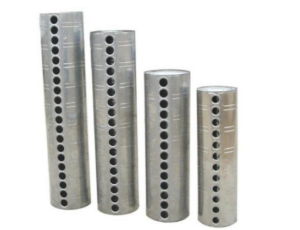 What to know more about  customized sus304 solar geyser?
Low pressure solar geyser adopt simple thermal circulation, cold water heated by collector, and then hot water go up to tank, cold water in tank flow into collector, cold and hot water form a natural circulation in solar geyser, the whole tank water will be hot water gradually.
  Solar geysers introduction :
Outer tank: SUS304-2B stainless steel
Inner tank: SUS304-2B or 316 food-grade stainless steel thickness≥ 0.4
Sealing Ring: Excellenrt Silica gel material. Life is twice longer than common Silica gel.
Vacuum tuber: High-efficient vacuum tube
About 304 properties
SUS304 stainless steel sheet contains less than 0.07% of carbon, about 9% of nickel (intergranular corrosion resistance), and about 18% of chromium (uniform corrosion resistance). The role of Ni in stainless steel is to change the crystal structure and form austenite structure. Improve the plasticity, toughness, and weldability of stainless steel.
At the same time, SUS304 material is also a food grade stainless steel, which is commonly used in the food industry. This is also in line with the use of solar water heaters.
The benefits of enamel tanks
Due to the high temperatures experienced by the circulation line, the glass enamel lining of the solar grade enamel glass tank is much thicker than the standard main pressure water heater. It can withstand the boiling water temperature under very high pressure. There is also a stainless steel water heater that is easily deformed, while the enamel water tank is stable.Enamel water tank basic purchase will not have to consider after-sales.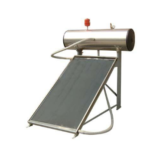 Related Searches: Flat plate solar water heater | Electric storage water heater | Air source water heater
Want to know more?(Solar Water Heater)
Email: [email protected]
WhatsApp:+86 157 2077 3477
Skype :+86 157 2077 3477