How much is the hot water system price?When you get the benefits from the hot water system. Therefore, before buying your own hot water system, make sure that you have a budget for installation costs. Suppliers often charge a separate fee for this service, so it is best to understand the factors to consider when estimating the price of hot water systems.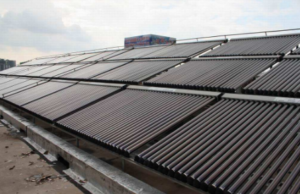 What to know more about price of hot water system?
People are increasingly turning to solar hot water, especially in sunny parts of the country. These systems are expensive to install but save energy and money during the entire system.
For ordinary families, electricity and gas costs are continuing to rise. In order to save a lot of energy, reduce overall energy consumption and reduce carbon footprint, upgrading to a solar energy solution makes sense. A carefully selected hot water system may require more expenses, but their operating costs will be lower than traditional electrical or gas systems.
Email:[email protected]
What to know more about hot water system cost?
The size of the hot water system to be installed usually depends on the number of bathrooms or the number of people in the home. It is also recommended to consider situations where there will be higher consumption than usual. Of course, if you need a larger hot water system unit, or if you have more than one bathroom at home, your costs will increase.
How does a family reduce the cost of hot water systems?
Ordinary household electric water heating systems account for about one-third of household energy use. At the same time, the greenhouse emissions of household cars created annually by the electricity storage system are almost the same. If you need a new hot water system, the solar water heater system is worth studying. It can save you solar energy costs – up to 30% – while also helping to protect the environment.
Email:[email protected]
Related Searches: Flat plate solar water heater | Electric storage water heater | Air source water heater
Want to know more?(Solar Water Heater)
Email: [email protected]
WhatsApp:+86 157 2077 3477
Skype :+86 157 2077 3477