ESCOO is one of the solar energy equipment manufacturers in China. The advantage of solar energy equipment is that it is green and environmentally friendly. It can meet the needs of today's era. The world is advocating environmental protection and low emissions. How can we reduce the number of solar energy equipment?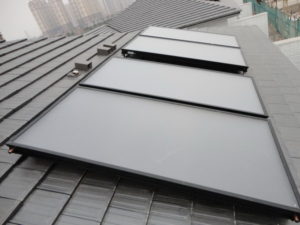 What is solar energy equipment?
Solar system equipment is an important part of the solar energy system. The purpose of the installation of this equipment is to use the energy of the sun and convert it into hot water needed by the home or business. In the solar system equipment, we discovered several components such as solar geysers, flat-plate solar water heaters and shelf systems.
Solar energy equipment 

is dedicated to one step at a time to lessen the carbon footprint.
Solar energy equipment is your expert in clean power solutions. We offer professional advice and top-first-rate solar energy merchandise in Cairns and the encircling regions to help you keep at the cost of grid-linked strength.
We promote all of the pinnacle manufacturers in Solar energy equipment and provide all the products you want to transform to solar electricity, consisting of solar hot water systems, solar panels, solar aircon and solar accessories.
About Solar energy equipment
ESCOO, A solar energy system manufacturer in China, Main Products are solar energy system and solar light system. We are designated as one of the PV products supplier in China by China Ministry of Commerce. Most recently, we advanced solar lighting to provide assistance to emergency challanges for many countries, such as Nepal, Benin and Ethiopia. Besides, Chinese aid medical equipment including Mutian Lighting for Ghana to resist the Ebola virus. These lights saved lives everyday by lighting up emergency medical clinics, food distribution stations and rescue efforts, allowing around the clock operations, which would have otherwise been curtailed at dusk.
solar power system home
Solar Panel: 40W, 18V Poly with 5M cable
Battery: 12V 40Ah Lithium battery
 Solar Led Lamp: 3W superbright LED(2 pcs)
AC Input : AC 110V-220V 50/60Hz
AC Output: 220V 50Hz/110V 60Hz
DC Output: 12V/5A 5V/2A 8,Output power:500W Modified sine wave
Accessories: 2pcs 3W LED, 40W solar panel
You may like:
Related Searches: Flat plate solar water heater | Electric storage water heater | Air source water heater
Want to know more?(Solar Water Heater)
Email: [email protected]
WhatsApp:+86 157 2077 3477
Skype :+86 157 2077 3477