ESCOO is a manufacturer of enamel lined solar water heaters. We provide both pressure and non pressure solar water heater solutions. We also sale enamel lined solar water heaters. We offer quotations for enamel lined solar water heaters.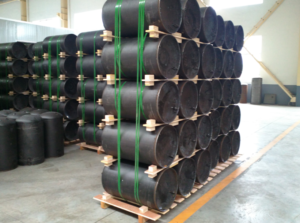 Enamel lined solar water heater
We, ESCOO Solar Energy Services, as an ISO certified company engaged in manufacturing and exporting of solar water heater, storage gas geyser price water heater and wood fired water heater. Our products have CE quality mark. We are equipped with all necessary production facilities and standard quality & performance test facility for each product.
Now we are pleased to announce that we have developed in-house set up for Glass Lining process on metal tank. This process is also known as Glass lining, Glass lined steel, Glass Coated, Glass Enamel, Vitreous or Porcelain enamel.
How enamel-lined solar water heaters improve our quality of life
Glass lining – is a material made by fusing powdered glass to a inner surface of metal tank by firing between 850 °C to 870 °C. Molecular interaction, resulting in a coating that melts, flows, and then harden to a smooth, durable glass coating on metal surface. So that glass and steel can not be separated from each others. Glass lining provides superior longevity to hot water tank. In certain areas stainless steel tanks tend to fail more rapidly than glass lined tanks due to chlorides in the water.
Enamel Lined Solar Water Heater High Quality Factory
Enamel lined solar water heaters are produced in a world-class fully automated plant in ESCOO using the best raw materials and the highest quality assurance practices.
Material for manufacturing enamel-lined solar water heater tanks
Various brands market their products in different ways which is why people get confused between which is what. It happens sometimes that there are two products having the same kind of coating but the names which are used for them by the manufacturers are different, so people think that the two coatings are different from each other, which is not the case in reality.
The major brands of storage water heaters are listed here "Comparison of various brands of Water Heaters/Geysers on BEE star rating in India". In these brands, the different names of the coatings are as follows:
Porcelain Enamel Glass Lined Tank
Glasslined Coated Inner Tank
Glass Enamel Coated Tank
 Blue Silicon Enamel Coated Tank
Moreover, there are a few companies (like AO Smith) which market their products with patented technology of storage tank coating with a different name, but apart from a few modifications, these all are same.
Apart from the Enamel or Glasslined coating, some manufacturers use Polymer coatings. Polymers are synthetic materials that are applied on top of the metal to protect it from corrosion.
You may like:
Related Searches: Flat plate solar water heater | Electric storage water heater | Air source water heater
Want to know more?(Solar Water Heater)
Email: [email protected]
WhatsApp:+86 157 2077 3477
Skype :+86 157 2077 3477