At present, many solar water heaters have introduced a new solar water heater tank liner,porcelain enamel solar water heater manufacturers. It is mainly used for thicker special steel plates, and has a large yield strength. It is a enamel tank. It is said that after the enamel treatment is used, it is durable and durable. Anti-corrosion, anti-sucking and clean water and other properties, so that the enamel is not gall bladder now slowly into the solar water heater market.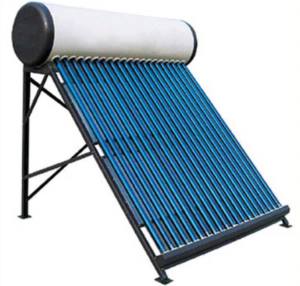 About china porcelain enamel solar water heater manufacturers
ESCOO with 25 years electrical water heater(1OOL-500L) and gas(gas geyser prices) water heater manufacture In China, ESCOO is that the first plant to realize the gas water heater production licence.In 2004, on the premise of 28 years electrical water heater and gas water heater manufacture expertise, ESCOO established the primary enamel coating massive storage water tank (50L-500L) factory in China.
Want to know more porcelain enamel solar water heater?
Porcelain Enameling – by Powder Enamel is that the latest technology from Europe and delivered to Asian country for the primary time by ESCOO. porcelain Enamel is a glass – like coating that is fused at 830 degree C to make a mechanical bond with the metal substrate.
This makes the vitreous enamel layer sturdy and insert, protecting and underlying steel from rust and corrosion. The glass lined tank then will work kind many years delicately regardless of the quality of water.
ceramic ware enamel tanks area unit widely used internationally and area unit approved to be used in water heaters by BIS, IEC, DIN(German), UL(US) standards. ESCOO is that the first manufacturer to start enameling with Dry Powder Enamelling system that is superior to alternative types of coatings.
Porcelain enamel Key Specifications/Speciality:
Outer tank material: stainless steel plate or powder coatedcolor steel sheet
Inner tank material: porcelain enamel (widely used inelectrical heater)
Frame material: 1.2mm thickness stainless steel
Tank capacity: 100 to 500L
Superior heat preservation with 50 to 65mm polyurethane tankinsulation
Designed to accept mains pressure cold water
Copper coil heat exchanger can be used as part of closed oropen loop system
Provides heating to main hot water tank
Freezing of minimal concern for SFD series
Reliable, efficient and twin-glass solar tubes
Collectors may be connected in series to increase water heatingcapacity
Easy plug-in installation
Our Service:
R&D Electric Water Heaters, Solar Water Tank, Solar Water Heater For Customers According To Their Requirement. Provide The Strong Technology Support.
 Manufacture Top Quality Products
 Provide solar water heater oem Service
Make Values For Clients
You may like:
Related Searches: Flat plate solar water heater | Electric storage water heater | Air source water heater
Want to know more?(Solar Water Heater)
Email: [email protected]
WhatsApp:+86 157 2077 3477
Skype :+86 157 2077 3477