According to our understanding, flat panel solar collector is a device that absorbs solar radiation energy and transfers heat to working substance. It is a special heat exchanger, in which the working substance exchanges heat with the long-distance sun. These devices are mainly used for active solar heating and allow the heating of water for personal use. Plate solar collectors are made up of heat absorbing plate core, shell, transparent cover, insulation material and related parts. They have fashionable appearance, high performance, multi-function, easy installation and strong field test durability. We offer solar collectors, solar water heaters, enameled water tanks, etc.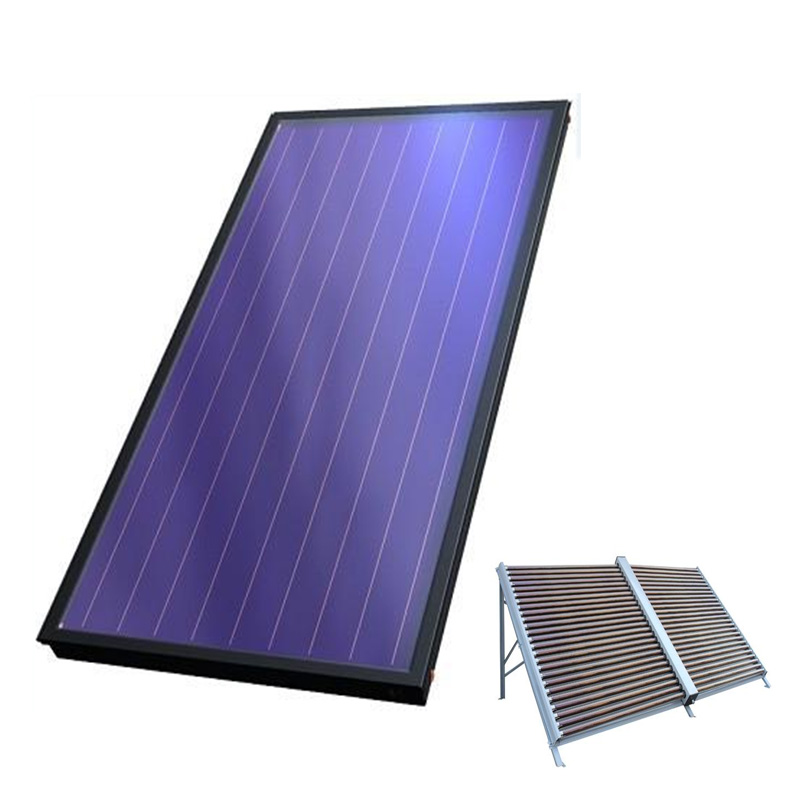 Type of solar collector
Guide to purchasing solar collectors
Solar flat plate collector is manufactured by laser welding to improve its performance and aesthetics. Laser welding of absorption tubes ensures very high mechanical bonding to withstand high temperature gradients and thermal expansion. These collectors are made of the highest absorption coating in the industry, namely vapor deposition coating.
The building aluminium angle inside the collector includes special pin clips and rivets to ensure high stability. Silicon is not used on the collector. Extruded parts of ribbed aluminium alloy and smooth compressed EPDM gaskets provide water tightness. This allows easy access to the collector at any time or place for maintenance or maintenance.
The glass washer on the equipment ensures long service life and avoids all water infiltration! It is also equipped with a general installation framework.
There are also collector
Guide.