Evacuated tube solar water heater, 304 stainless steel, and enamel liners are customizable. Vacuum tube is the core of solar collector, which absorbs sunlight and converts it into available heat.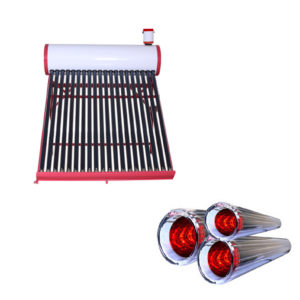 What is Evacuated Tube Solar Water Heater?
The solar Evacuated tube has high performance, high efficiency and long service life. Vacuum tube collectors are used in areas where the climate is colder, winter is longer, or where frequent overcast or overcast weather occurs.
Vacuum tubes are still a good choice for warm, sunny climates, as are flat-panel solar collectors.
Solar water heating systems using vacuum tube collectors as heat sources overcome this problem, because solar collectors use separate circular tubes, which are always perpendicular to solar light for most of the day.
This enables solar water heating systems using vacuum tube collectors to operate at higher efficiency and temperature for longer periods than traditional flat plate collector installation systems.
In addition, another advantage of solar vacuum tube technology is that the solar tube is not filled with a large amount of heavy water, thus eliminating the weight and roof structure problems caused by standard flat panel systems.
SRCC Certified Solar Evacuated tube Collector Series to provide efficient, economical and high performance solar hot water and solar space heating solutions. These vacuum tube solar water heater collectors are manufactured under strict quality control to ensure that the best quality products are installed in your home or business.
 Evacuated Tube Solar Water Heater Features:
High quality tubes made from borosilicate glass
No clogging/choking
Long lasting
Better performance in winter and cloudy days
Vacuum jacket insulation
Heats water to a very high temperature
Makes hot water available even on partially cloudy days
High quality PUF insulation for maintaining high temperature of water inside the tank
Compact
Easy to install, operate and maintain
Works efficiently with hard water
Galvanized Iron tank for hot water storage
Powder coated GI stand
Safe and environment friendly
Our solar water heater product list
Stainless steel low pressure solar water heater   Evacuated tube solar water heater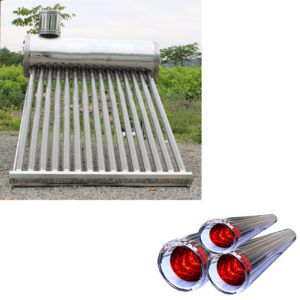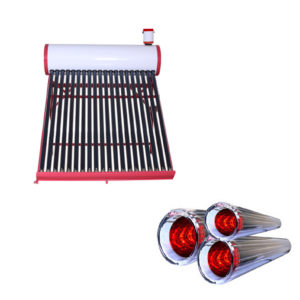 Glass Tubes Solar Water Heater               Flat plate solar water heater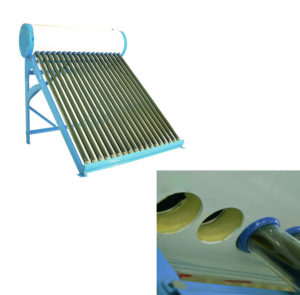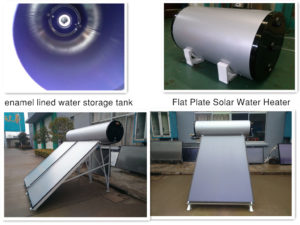 Electric storage water heater                       Heat Pipe Collector Solar Water Heater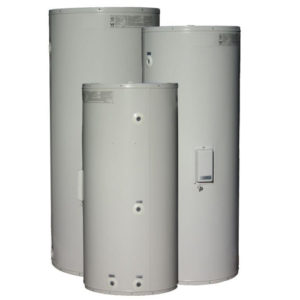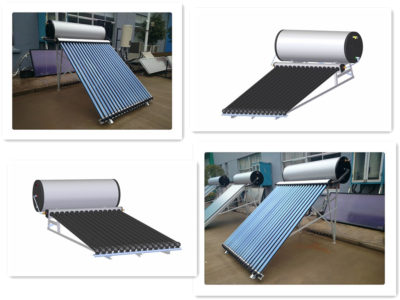 Split type solar water heating system      porcelain enamel lined storage tank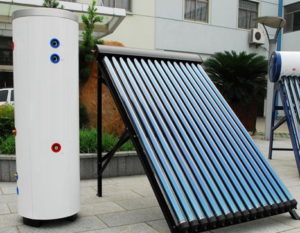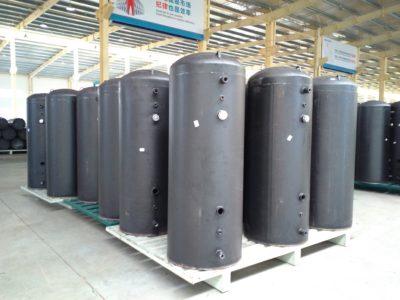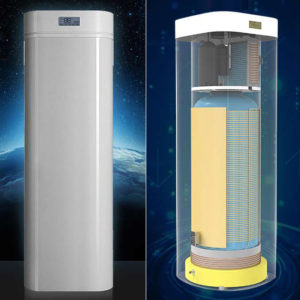 Evacuated Tube solar water heater Advantages:
 Can he operated completely automatic if connect with intelligent controller.
 Simple structure, easy plug-in installation, can be installed both on flat and inclined roof, and can be used with an auxiliary electric booster as to provide tot water without sunshine.
 Superior heat preservation ensured by one-off molding polyurethane foam with thickness 50 65mm.
Suitable for camping area, holiday residences.
 stable and reliable performance, well wind resistance.
It meets the human health bathing standards: the inner tank is made of SUS304-2B stainless steel plate or enamel; the silicone sealing ring has a long anti-erosion life and is harmless to health.
Our Service
Sample can be offered with sample charge and courier fee by buyer's side.
 We have full stock,and can deliver within short time.Many styles for you to choose.
OEM and ODM order are accepted, Any kind of logo printing or design are available.
 Good Quality + Factory Price + Quick Response + Reliable Service, is what we are trying best to offer you
 All of our products are produced by our professional workman and we have our high-work-effect foreign trade team, you can totally believe our service.
 We have rich experience of design, manufacture and sell solar water heater, we cherish every order from our honor.
Very effective way of Evacuated tube collector
Evacuated tube collector is a very effective way to use solar energy to heat most hot water. They can reach very high temperatures, but they are more vulnerable and costly to install than other types of solar collectors.
They can be used in active open-loop (no heat exchanger) or active closed-loop (with heat exchanger) solar water heating systems, but pumps are needed to circulate heat transfer fluids from the collector to the memory in order to stop it from overheating.
You may like:
Related Searches: Flat plate solar water heater | Electric storage water heater | Air source water heater
Want to know more?(Solar Water Heater)
Email: [email protected]
WhatsApp:+86 157 2077 3477
Skype :+86 157 2077 3477