Customized stainless steel storage tank,the inner tank of the water tank is generally made of 0.5mm imported stainless steel food grade stainless steel, such as 304 stainless steel, using high frequency welding technology to ensure its long-term use and will not rust, will not Leaking water.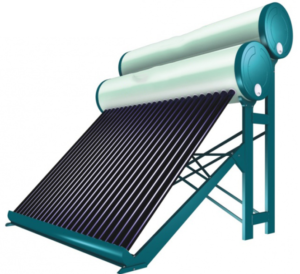 About customized stainless steel solar geyser
ESCOO contains a proven industrial tradition and is currently one of the most important manufacturers within the Water heating industry. The group is manufacturing stainless-steel water storage tanks, customized stainless steel solar geyser, pressurized tanks, solar thermal systems, and customized storage solutions.
How stainless steel solar geysers work?
Solar geysers work by engrossing energy from the sun's rays within the roof water heater mounted solar collectors and transferring this to heat water keep within the tank. Ground mounted direct systems have confidence an inbuilt circulator to push the water through the system, whereas roof-mounted systems have confidence a natural 'thermosiphon' result. Water passes through the solar collector wherever it's heated, then moves out of the collector and into the tank.
The tank bit by bit gets hotter till the water reaches its most stored temperature. Indirect systems use a special heating fluid, instead of water to soak up heat from the collectors. the heat is transferred to the water within the tank via a heat exchanger.
Features description of customized stainless steel solar geyser : 
Copper heat pipe and inner medium for thermal transmission, with a quick startup and super efficiency
No water flows into vacuum tubes, the system works well with the withdrawal of one or several heat pipe vacuum tubes
 Superheat preservation with thick integrated polyurethane foam; No vent with less heat loss as compared to nonpressurized type
Withstand pressure more than 6 Bar, can be connected directly with tap water, more safe system and comfortable water use.
Can be equipped with auxiliary electric booster and intelligent controller for automatically controlling
 Simple structure, easy for assembly and installation on the different roof structure
 Can be used all year round even works well in the extremely cold climate
 Long lifespan, can be of good service for more than 15 years
You may like: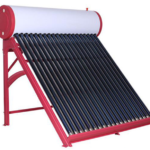 Related Searches: Flat plate solar water heater | Electric storage water heater | Air source water heater
Want to know more?(Solar Water Heater)
Email: [email protected]
WhatsApp:+86 157 2077 3477
Skype :+86 157 2077 3477