What about solar water heater price in pakistan?Solar water heater prices in the Pakistan area are still very cheap and should be used for solar water heaters to serve every household with a large amount of use! If you need a relatively low cost, you can write an email to contact us.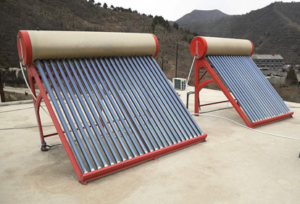 What to know more about price of solar water heater?
Solar water heaters or solar hot water are globally popular systems, including numerous inventions and several reusable energy technologies that have been recognized for centuries. Solar water heaters have been provided by both developed and developing countries. Solar water heaters are used to deliver solar water for homes and small uses. However, in the winter, it doesn't need to use electricity to help save your pocket.
Email:[email protected]
How to buy a solar water heater at a relatively low price?
Are you looking for solar water heater prices in Pakistan including all major cities, solar water heater prices in Karachi, solar water heater prices in Lahore, Islamabad, Faislabad, Pesahwer, Quetta, Multan, Rawalpindi and more The city is heavily used. We can provide more affordable prices to save your costs. If necessary, please write an e-mail to contact us.
Email:[email protected]
Why choose our solar water heater?
We are pioneering the introduction of renewable energy in Pakistan based on high-tech solar water heater technology. We provide a wide range of products and tailor-made solutions for home consumers, agriculture, industry, power projects, etc. to help the country significantly reduce the ever-increasing energy costs, realize unitized hot water supply, and provide Descendants. Please use our hot water source solutions to promote your life, and feel free to contact us for more details and let us be happy to explain how we can help you add more happiness to your life.
Email:[email protected]
You may like:
Related Searches: Flat plate solar water heater | Electric storage water heater | Air source water heater
Want to know more?(Solar Water Heater)
Email: [email protected]
WhatsApp:+86 157 2077 3477
Skype :+86 157 2077 3477