Glass lined solar water heater is a new solution for the new environmental protection pressure solar water heater. The inner liner of the solar water tank is glass enamel technology. The product is more stable, corrosion resistant and anti sucking. This paper introduces the quotation of glass lined solar water heater.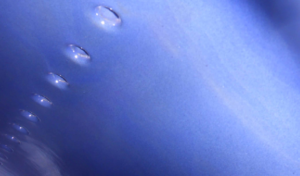 Provide long life solar water heater
Glass lined solar water heater – is a material made by fusing powdered glass to a inner surface of metal tank by firing between 850° C to 870° C. Molecular interaction, resulting in a coating that melts , flows , and then harden to a smooth , durable glass Coating on metal surface. So that glass and steel can not be separated from the others. Glass lining provides superior longevity to hot water tank.In certain areas stainless steel tanks tend to fail more rapidly than glass lined tanks due to chlorides in the water .
Glass lined solar water heater
At ESCOO we have chosen to use only high quality heavy duty "Vitreous Enamel" also known as "Glass Lined" solar hot water storage tanks. Our range of tanks has been designed especially for solar water heating storage.
Glass lined coating liner
The Vitreous Enamel storage tanks are an efficient option for solar water heaters. The inner tank is made from mild steel with a thin vitreous enamel coating inside of the vessel. This type of hot water storage tank is better suited for areas with hard water or poor water qualities, for example bore water or hard water with higher salt content. The inner tank is encased with high density polyurethane insulation and a tough "zincalum" outer casing, fit to withstand Australia's unforgiving climate!
Hard water will corrode solar water heaters
Corrosion affects most kind of metal surfaces
In solar water heating systems, it can affect the inside of the tank
Thise especially happens in areas which have hard water
Hard water has chloride content which can even corrode tanks of stainless steel material
Internationally renowned solar water heater anti-corrosion technology
It is non-stck coating created by melting special glass material in an automatic furnance at a very high temperature (around 850°C). 'Glass Lining' is an internationally renowned technology in solar water heating systems to help provide clean hot water.
Glass-lined solar water heater, providing cleaner water
Benefits of glass lining
Gives you clean and hygenic water for bathing purporses, thoughout your life
Ensures no particles stick, bond or react with the tank
High quiality international standard glass coating keeps the tank free of rust and corrosion
Makes the system suitable for all kinds of water
No scalling or dirt deposits occur inside the tank
Since glass is a good insulator of heat, water remains hot for longer
You may like:
Related Searches: Flat plate solar water heater | Electric storage water heater | Air source water heater
Want to know more?(Solar Water Heater)
Email: [email protected]
WhatsApp:+86 157 2077 3477
Skype :+86 157 2077 3477