The escoo 150-litre geysers use a new anti-corrosion technology (enamel) instead of 304 stainless steel, the price is higher than 304, because the enamel is difficult, high cost, long enamel life, will serve each family longer, you can save pockets.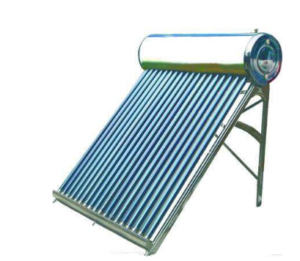 Our 150 litre geyser products intro/description:
150 litre geyser is a pressureless solar water heater product,150 litre geyser prices, which is a solar energy device that converts solar energy into heat energy and is stored in a heat preservation tank. It mainly depends on gravity for natural circulation. Because it cannot withstand pressure, it is an open-type solar water heater, also commonly referred to as a low-pressure solar water heater. Due to its low cost, easy installation and use, and meeting the hot water needs of the average family, it is currently a popular product in the solar water heater market.
Email:[email protected]
Product advantages:
Perfect design, ideal for home use.

Use natural circulation, 100% solar energy and no operating costs.

The solar collector adopts double vacuum glass tubes, which has high thermal efficiency and long service life.
The plug connection between the solar collector and the insulation tank is very convenient for installation.
The parts cost is low, no maintenance, no expensive maintenance costs.
Use thick polyurethane insulation to keep the tank temperature constant for a long time.
Can use electricity, gas and other alternative energy sources in combination.
6. Using advanced enamel technology to manufacture, no pollution, no corrosion, keep the water clean and hygienic.
Product specification
Capacity
150L
The Number of users
3-4 people
Inner tank
Enamel ,SUS304
Outer tank
Stainless steel/galvanized steel,diameter 470
Welding procedure
Automatic double – sided argon gas protection welding
Insulation
Polyurethane 55mm, temperature drop 2℃/12h
Brackets
Stainless steel 1.2mm/Galvanized spray
1.5MM,20°/30°/40°/45°
Solar vacuum tubes
Net aperture area:0.945
Quantity and specifications: 10pcs*58*1800mm
Material: 3.3 high borosilicate glass
Coating: AL/N/AL or AL/N/AL/SS/CU
Absorptivity>92%
Reflectivity<8%
Heat efficiency
G=1000W/m2, temperature rise 45℃/day
Package
Carton
Packing quantity
57/20GP,116/40GP,135/40HQ
And there is a guide about 100 litre geyser prices, 100 litre geyser price, 150l geyser price, geyser for sale, cheap geysers for sale, you can check and learn how to fix those problems.
Related Searches: Flat plate solar water heater | Electric storage water heater | Air source water heater
Want to know more?(Solar Water Heater)
Email: [email protected]
WhatsApp:+86 157 2077 3477
Skype :+86 157 2077 3477