How much is the 150 ltr solar water heater?Escoo provides customers with the best 150 ltr solar water heater at the most affordable price. These water heaters are making progress in both energy saving and technology, so the market demand has rapidly increased,It can save costs,in bangalore.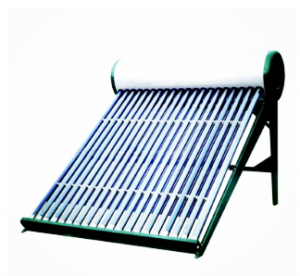 What to know more about 150 ltr solar water heater price?
150 ltr solar water heater Competitive advanced technology, thanks to the round shape of the vacuum tube, compact size, efficient winter and partly cloudy performance, vacuum coated glass tubes with an absorbing coating, with sacrificial anodes, can generate no electricity or any other fuel Hot water, greater absorption area, high quality vacuum tubes, large savings in electricity, significant savings in electricity and fuel costs, ISI electric back-up heaters (customer-customized), light weight, low height, bracket component materials, storage tanks made of enamel Technology or food grade SS304L made. High-quality polyurethane insulation minimizes heat loss in the tank.
Email:[email protected]
Need 150 ltr solar water heater? Price will be cheaper!
The 150 solar water heater's vacuum tube collector system helps to highly absorb and utilize solar radiation with negligible heat loss. Once you install the black solar water heater into your home, you will save a lot of money on electricity bills and save your pocket ,150 litre solar water heater price in bangalore.
ESCOO 150 ltr solar water heater 
Usage:
Domestic
Solar Water Heater Type:
Vacuum tube collector,Flat Plate Collector
Capacity (LPD):
                                      150-440
Material:
Aluminum
Colour:
Black
Insulation:
PUF
Tube Material:
Features:
High efficiency leak proof, Highly suitable for soft water regions,

Non weld technology, Sleek tank, stand and collector assembly

No of Tubes/ Fins:
                                         9-40
Email:[email protected]
You may like:
Related Searches: Flat plate solar water heater | Electric storage water heater | Air source water heater
Want to know more?(Solar Water Heater)
Email: [email protected]
WhatsApp:+86 157 2077 3477
Skype :+86 157 2077 3477