Porcelain enamel solar water heater price list;ESCOO series solar water heaters are supplied with hot water by a high-efficiency copper coil heat exchanger fixed in a heat collection box to provide heat. The water in the tank only serves to store and release heat when the cold water is heated from the copper pipe by the hot water in the tank. There is no need to bring in water every day to avoid negligence causing air sun. Instantaneous heating, plenty of water, hot water ready to use.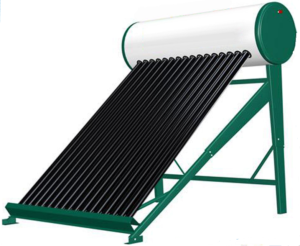 Do you want to know more porcelain enamel solar water heater price list?
ESCOO is one in every of the most important enamel lined solar water heater manufacturers in China, giving the customized service and also the quotation and also the geyser price list consultation.
Equipped with advanced instrumentation and technology, we will assure you the nice quality of our products. Welcome to wholesale the enamel lined solar water heater for sale from us.
How porcelain enamel solar water heaters are produced?
The production facility for glass enamel coating solar water tank list is totally machine-driven and first of its used in India.
With extremely virtuoso and trained force and many years of ability in method of various capacities and size of tanks, our glass enamel tank production reaches the best performance and potency. Our fully automated manufacturing process is using equipments from Germany.
How to choose porcelain enamel solar water heater?
Buying a porcelain enamel solar water heater is a very important decision in itself. When you go to the market you shall come across different brands of water heaters which offer different features.
The task of choosing the right one or the one which is best-suited to your needs can be daunting at times. Many a time it happens that people fail to understand some of the features of an appliance and get confounded and simply select the appliance which their friends or neighbors are using or in some cases make a decision based on whatever the salesman of a particular brand tells them.
The manufacturers of water heaters tend to market their products by giving different names to some specific sections of their product price. In this article, we will discuss about the materials used for the coating of the storage tanks of the water heaters.
What are the types of porcelain enamel solar water heaters?
Porcelain Enamel Glass Lined Tank
Glasslined Coated Inner Tank
Blue Silicon Enamel Coated Tank
Vitreous Enamel Coated Tank
You may like:
Related Searches: Flat plate solar water heater | Electric storage water heater | Air source water heater
Want to know more?(Solar Water Heater)
Email: [email protected]
WhatsApp:+86 157 2077 3477
Skype :+86 157 2077 3477