Solar water heaters are divided into multiple prices by category. It is usually subdivided according to the pressure of the Solar water heaters. Low pressure water heaters cost between $200 – $300, High pressure water heaters are prices between $250 – $400, Solar geysers and various sizes of water tanks to meet all your hot water needs. By switching to solar water heaters, contribute to the environment and save a few dollars. If you have any questions, please do not hesitate to contact us. I will give a detailed solar hot water price list to the given merchant for reference. Let's take a look at solar hot water price detailed list, keep reading.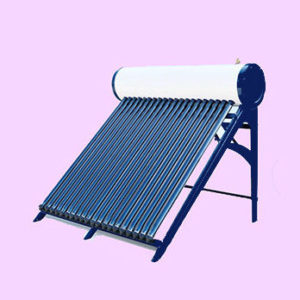 How much does solar hot water installation cost?
Installing a solar hot water system is a good way to save electricity costs
you have probably seen these throughout market, specifically in low solar geyser price housing regions as they're a totally cost powerful approach of imparting hot water wherein there's no strength infrastructure.
As a power saving product, solar Geysers are in particular powerful as there is no electrical cost first of all – they don't want any electric connections at all.
A green solar hot water geyser will efficiently harness the power of the sun to meet all your warm water wishes in a sustainable and environmentally pleasant way that also saves you cash. For solar geysers at an affordable price contact Email:[email protected] and place your order today.
Reference quote for different type
low pressure solar geyser price detailed list
Low pressure solar geyser was used family, 1-6 people take a shower, Price is around $200~$300
| | |
| --- | --- |
| Non-pressure tank capacity ( ltr) | price($) |
| 100 | $200 |
| 200 | $250 |
| 300 | $300 |
high pressure solar geyser price detailed list
high pressure solar geyser was used family, 1-6 people take a bath, featuring constant water pressure and water temperature, Price is around $250~$400
| | |
| --- | --- |
| Pressure tank capacity ( ltr) | price($) |
| 100 | $250 |
| 200 | $300 |
| 300 | $400 |
shippment
China Shanghai Port Container Shipment
Do solar hot water systems save money?
Although solar water heating systems are expensive to buy, they are much cheaper than gas or storage water heating systems. The exact cost of running a hot water system varies greatly depending on your location, climate and energy prices.
Are solar hot water systems worth it?
A typical Australian family with gas water heaters uses about 14,000 MJ of natural gas to heat their water each year. This is about $420 worth of natural gas. Save 80% of the value of $336 a year.
But for these reasons, natural gas prices are expected to rise in the next few years. I expect the price of residential gas to double.
If you replace gas heaters with solar hot water, you'll probably see savings of nearly $700 a year. This will bring about a return of about five years.
Personally, solar hot water is one of the best investments in energy efficiency for your family.
Why buy a solar hot water heater system?
For the common home, electrical and gas bills simply still rise. to form important savings, scale back your overall energy consumption, and cut your carbon footprint, upgrading to a solar answer simply is sensible.
A well-chosen solar predicament system might price a lot to start with, however, they'll be considerably cheaper to run than a traditional electrical or facility. As a pacesetter within the solar industry, who better to show to than to induce that professional recommendation on all things solar.
ESCOO offer a free, no-obligation solar assessment on your home. they're going to assist you to verify the simplest solar answer, be that solar predicament or solar energy (PV), given your explicit energy and predicament consumption patterns.
We have classified each heater by price, capacity, and brand so that you can easily select the best one for your requirements. Go for an evacuated tube collector or flat plate collector water heater based on the space availability and budget.
Solar hot water heater prices
The average price of all mandatory parts is 1,000 to 4,000 US dollars.solar geyser wholesale price, geyser price list, These components embody tanks, pipes, and collectors.
Additional tool types for spare heaters, plumbing, and care switch associations connecting star-shaped parts to existing tanks or second-group vacuum tubes may result in an increase in the price of $1,000 to $2,500. The price can be verified whether the system is passive or active.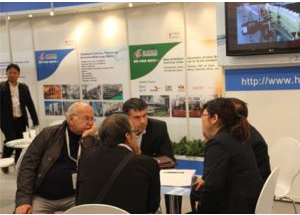 Does solar hot water heater cost?
For each solar and warmth pump hot water systems, the final cost will vary because it depends on the price of the system, installation, rebates and therefore the price at the time of purchase.
Solar power hot water system range in price from about $2800 to $7200 fully installed.
Heat pump hot water system range in price from about $2400 to $5000 fully installed.
You may like:
Related Searches: Flat plate solar water heater | Electric storage water heater | Air source water heater
Want to know more?(Solar Water Heater)
Email: [email protected]
WhatsApp:+86 157 2077 3477
Skype :+86 157 2077 3477