Want to know first-hand information on the price of solar geysers in Pakistan,water fountain price in pakistan, please visit our website. If you want to cooperate with us for a long time, we will write a report on the cost of the solar geysers. If you want to understand our products, you can also send us an email.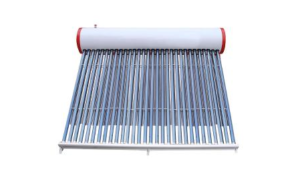 What to know more about solar geyser price in pakistan?
Solar water heaters or solar hot water are globally popular systems, including numerous inventions and several reusable energy technologies that have been recognized for centuries. solar water heaters have been provided by both developed and developing countries. solar water heaters are used in Pakistan to transport warm water for homes and small-scale applications. In spite of this, in the winter, it does not need to spend electricity to be helpful.
Email:[email protected]
Is solar geyser needed in Pakistan?
Due to the growing shortage of natural gas throughout Pakistan, solar geysers are quickly becoming the first choice to replace traditional geysers.
What energy in Pakistan can replace natural gas?
Due to the shortage of natural gas in Pakistan, solar geysers have now been introduced in Pakistan. solar water heater price in pakistan, There are 100 liters of 300 liters of various capacities. Solar geysers use diamond enamel glass coating to prevent rust in the tank and extend the life of the water fountain. Single welding line makes it leak-proof. Polyurethane insulation and thermal cutting not only make it energy-efficient, but also keep the water temperature up to 72 hours. Overpressure relief valves are also reinstalled, which will help handle overpressure conditions.
The principle of rising water temperature in solar geysers.
To help Pakistan's daily hot water needs for a variety of purposes, it is used effectively and economically to provide this heat. The warming effect of solar radiation is obvious. It is well known that cold water containers exposed to the sun warm up. Solar hot water systems are designed to use this phenomenon conveniently. Solar water heaters can heat water to 90 degrees Celsius
Email:[email protected]
You may like: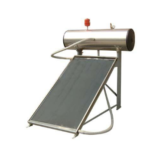 Related Searches: Flat plate solar water heater | Electric storage water heater | Air source water heater
Want to know more?(Solar Water Heater)
Email: [email protected]
WhatsApp:+86 157 2077 3477
Skype :+86 157 2077 3477