About wholesale enamel lining solar water heater:The inner container is the heart of the solar water heater,and its characteristics affect the entire life cycle of the product. It is understood that the enamel interior has also been promoted in the field of electric water heaters.It is characterized by durable pressure, corrosion resistance, prevention of chipping, clean water quality and more.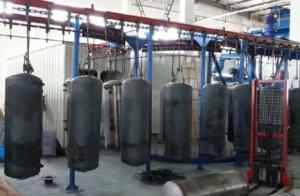 Enamel lined Solar Water Heater Description:
wholesale enamel lined solar water heater
1.High quality
2.could afford high temp and pressure
3.porcelain enamel inner tank
4.OEM
Enamel lined solar water heater Features:
High heat absorbency
With the adoption of all-glass vacuum tubes, it can provide a high-vacuum interlayer to generate heat-insulating effect. The vacuum magnetron sputtering selective three layer coating has been applied to provide a high solar light absorbency.
Low heat loss
The imported integral polyurethane high-pressure foaming  has been adopted, with high density, high strength and excellent  heat-insulating performance.
Core technology
"Blue Diamond" inner tank is made of low carbon steel material, according to the advanced pressing and automatic non-wire-feeding  welding technology,enamel lined solar water heater price, and the porcelain enamel powder is sintered onto the inner  tank steel wall through high temperature by applying the new technology to form a protecting layer, featuring no leakage, no rusting and no fouling, so as to effectively prevent the leakage between the water tank and vacuum tube and  guarantee the purity of the water.
Low heat dissipation rate
The water inlet/outlet pipe joints, sensor joint, overflow pipe and auxiliary electric heater joints are all located on the bottom of water tank;
The hot water in tank can be discharged completely to  effectively improve the utilization degree of the volume;
The overflow pipe has been set up, and it is connected into the room, to strengthen the monitoring and reduce the water waste.
Enamel-lined solar water heaters excel in service life
Regarding the selection of if stainless steel inner tank or enamel lined inner tank, wholesale low pressure solar water heater,we here also give you some information for reference. Apparently,if we compare the weight,stainless steel ones are much lighter, at this point, it is more convenient for installation or further maintenance, and stainless steel304  ones are cheaper. The outstanding performance of solar water heater with enamel lined inner tank is better anti-corroison and it can bear more pressure than stainless steel ones, normally in market, we can see the thickness of stainless steel inner tank is 0.4~0.5mm thickness, but enamel lined steel plate is with 1.2~1.5mm thickness, its service life is longer.
ESCOO China Water Heater Manufacturer High Quality Customization Service
ESCOO is one of the largest enamel lined solar water heater manufacturers in China,wholesale enamel lined solar water heater, offering the customized service and the quotation and the price list consultation. Equipped with advanced equipment and technology,enamel lined solar water heater for sale, we can assure you the good quality of our products. Welcome to wholesale the enamel lined solar water heater for sale from us.
Related Searches: Flat plate solar water heater | Electric storage water heater | Air source water heater
Want to know more?(Solar Water Heater)
Email: [email protected]
WhatsApp:+86 157 2077 3477
Skype :+86 157 2077 3477