Solar water geysers pretoria is very popular, at a very advantageous price, solar water geysers made in China, solar geyser installation in pretoria, is very affordable.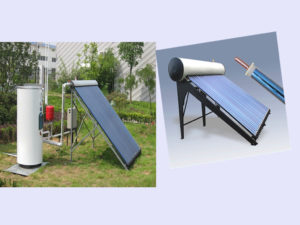 The modern science of the global warming of the atmosphere in the carbon offset, only solar geysers can do
Modern science is finally demonstrating anthropogenic climate change to be a reality. We are experiencing rising temperatures and extreme weather on a previously unseen scale.It is also estimated that we are currently exceeding the carrying capacity of our planet by 20% [WWF, 2002] and therefore it is clear that action must be taken to not only limit but also reverse the long term damage, ensuring that we live on this planet in a sustainable manner.ESCOO solar geysers pretoria
The source of electricity determines the extent to which a SWH system contributes to atmospheric carbon during operation.
The term "carbon footprint" refers to the amount of carbon (C0₂) we emit individually in any one-year period. C0₂ is the primary gas responsible for Global Warming and the resulting alarming changes in our climate. solar geyser installation in pretoria
The average domestic SWH system can reduce your carbon emissions by about 400kg per year.
The mitigation of carbon footprint through the development of alternative projects, such as Solar Energy, represents one way of reducing a carbon footprint and is often known as Carbon Offsetting.
Best Performance Heat Corrosion Resistance Solar Fountain Combination
Solar geysers installed in the interior of South Africa were exposed to freezing conditions in winter. Solar water geysers in Pretoria, Johannesburg,Free State and similar areas must be indirect. Only indirect solar geysers can guarantee 100% frost resistance. Escoo's indirect, stainless steel, double jacket, solar fountain is the most technologically advanced in South Africa and offers a careful combination of corrosion resistance, frost resistance and optimum performance heat transfer characteristics.
High pressure and low pressure solar geysers Pretoria
Convert your existing geyser to solar and save up to 70% on your monthly heating electricity bill.Installation of new solar geyser we install high pressure as well as low pressure geysers, ESCOO solar geysers in Pretoria visit our website for more info.
Reliable installation of solar geysers, quality products, best service
If you are looking for reliable solar geyser installation in Pretoria, look no further. We offer the best services on that front be it domestic, commercial or industrial. Our installation services are performed by highly qualified professional CETA certified installers so you would not have to worry about the quality of the installation. We also have a list of trusted solar geysers suppliers from whom you can obtain quality products to ensure you get the best service. On top of that, we offer an installation guarantee as well as repairs and maintenance services.
Geyser installed in Pretoria, reasonable price, fast time
Being one of the leading solar geyser installers Pretoria has to offer, we are familiar with the locality, so you are assured of timely installation which will be done on the same day of request. We also take the time to show our clients how to operate the system to ensure they are familiar with how it works. Our telephone line is always open for any queries from our clients, and any assistance will be sent on site if necessary and also offer subsequent servicing of the solar geyser system to ensure it is running smoothly at a fair price. We do the installation of both high-pressure and low-pressure solar geyser systems.
Other geysers heater options
Related Searches: Flat plate solar water heater | Electric storage water heater | Air source water heater
Want to know more?(Solar Water Heater)
Email: [email protected]
WhatsApp:+86 157 2077 3477
Skype :+86 157 2077 3477