Product Description
ESCOO porcelain enamel lined tank,The enamel water heater liner originated in the United States 50 years ago. In Europe, especially Germany, the production of enamel tank water heaters began in the 1960s, However, only when the enamel liner is combined with split solar energy, has it established its position in the application field,Water heater capacity can be as small as 15 liters, up to 4,000 liters, mini solar water heater,roughly divided into two kinds of American and European.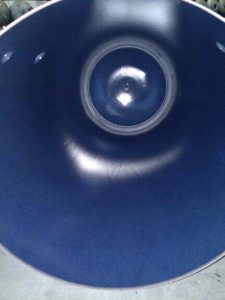 you might like some porcelain enamel guides
The enamel structure is actually an enamel coating of a layer of paint baked on a metal to form vitreous.
Enamel liner advantages
porcelain enamel lined tank,The enamel inner liner has the characteristics of pressure durable, anti-corrosion, anti-sucking and clean water, and has been widely used in electric water heaters,domestic solar water heater,Tank anti-corrosion technology is very important for water heaters, Water heater liner development history is a history of development of water tank anti-corrosion technology,solar powered water tank heater,porcelain enamel lined tank.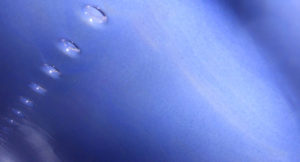 Enamel liner advantages
The enamel liner is a new technology product, The enameling glaze on the surface of the thickened steel plate can withstand a wide range of temperature changes,porcelain enamel lined tank, typically a temperature variation range of -60 to +450°C, and can withstand sudden changes in temperature,solar panels for hot water heater.
Physical characteristics
Physical characteristics, pressure, tensile, elastic, electrical insulation, no pollution, chemical properties, acid, alkali, high temperature, water vapor resistance, all kinds of ions can not penetrate the surface layer, can effectively ensure water quality Pollution,porcelain enamel lined tank.
Enamel water tank technical difficulties
The enamel inner liner is mainly composed of two layers of porcelain and special enamel steel plates, Enamel steel plate selection is very picky, and its expansion coefficient must match the expansion coefficient of enamel,Only after many years of repeated development can we get the corresponding parameters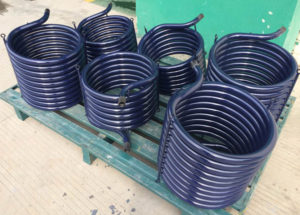 Enamel coil
The internal heat exchange system of the enamel water tank is through the external heat collecting plate, the heating medium passes through the enamel coil, diy solar water heater,and the water in the enamel water tank is heated to meet daily life
Our Service
Sample can be offered with sample charge and courier fee by buyer's side.
 We have full stock,and can deliver within short time.Many styles for you to choose.
OEM and ODM order are accepted, Any kind of logo printing or design are available.
 Good Quality + Factory Price + Quick Response + Reliable Service, is what we are trying best to offer you
 All of our products are produced by our professional workman and we have our high-work-effect foreign trade team, you can totally believe our service.
 We have rich experience of design, manufacture and sell solar water heater, we cherish every order from our honor.
Related Searches: Flat plate solar water heater | Electric storage water heater | Air source water heater
Want to know more?(Solar Water Heater)
Email: [email protected]
WhatsApp:+86 157 2077 3477
Skype :+86 157 2077 3477