2018 latest porcelain enamel tank quotation, when you need to buy enamel water tank you need to know, porcelain enamel tank price list, enamel water tank it has a certain advantage especially, ESCOO enamel water tank, our idea is to create high quality water tank.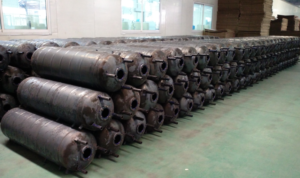 Our porcelain enamel tank quotation & price list range is $400-$1800
You may like:
Rejected incomplete statistics, most of the states in the United States use enamel tank water tanks, pressurized, similar to a ceramic liner, copper can not be used, enamel storage tanks can continue to serve life, and flat, Heat pipe, split type, etc., we provide better quality products at a better price than rheem.
What is the porcelain enamel tank?
In order to protect stainless steel from corrosion, the inner surface of the storage tank is fused with a layer of processed glass. Glass coating is known by various names, which makes it confusing at times to understand.
Making a glass coating for any material is an elaborate process, but to have a basic idea, glass powders are applied onto the metal and when heated on a furnace, a glass coating is obtained on the surface of the desired metal. It is a very effective technique which provides tremendous resistance against corrosion.
Apart from this, polymer coatings are also done on the surface of the storage tanks to combat corrosion. This again is a very effective way of providing strong corrosion resistance and insulation. Polymers are synthetic materials (just like paints) that are applied on metal to protect it from corrosion.
The method of application of enamel/glass-lining is different from polymer coating, but the objective of both is to prevent corrosion.
Difficulty of porcelain enamel tank
Many solar water heater enterprises have tried to produce enamel inner gallbladder, but the factors such as large investment, slow income, difficult to break out of enamel technology and unstable performance have not been successful.
The production of enamel inner bile is far from that of stainless steel inner gallbladder. The development and production of enamel inner gallbladder needs advanced international enamel materials, enamel equipment, and many years of research and exploration.
It is more necessary for enterprises to have strong capital strength, technical strength, market promotion strength, and to consider whether or not the ratio of input-output can be taken into account.
The production of porcelain enamel tank is more stringent
The production experiment of enamel pressure water tank needs extremely precise technical equipment to complete, and the common equipment can not meet the requirements of the new environmental protection products such as enamel pressure water tank.
The main equipments used in the enamel pressure water tank are all new imported high-tech products. The whole process of PLC program control and the NC roll circle diagonal error do not exceed the 0.5mm technology to ensure the bearing capacity of the net blue enamel inner liner.
You may like:
Related Searches: Flat plate solar water heater | Electric storage water heater | Air source water heater
Want to know more?(Solar Water Heater)
Email: [email protected]
WhatsApp:+86 157 2077 3477
Skype :+86 157 2077 3477