We can provide professional service and better price for you. If you interested in customized pressurized tank solar geyser, please contact with us. Tips: Special needs, for example: OEM, ODM, customized according to demands, design and others, please email us and tell us detail needs. We follow the quality of rest assured that the price of conscience, dedicated service.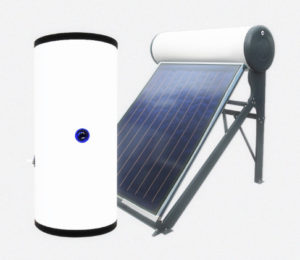 Want know more about customized pressurized tank solar geyser?
Offering you a whole alternative of merchandise that embrace pressurized tank solar geyser, industrial hot-water heater, customised  hot-water heater, electrical star hot-water heater, integrative  hot-water heater and pre heated  hot-water heater.
ESCOO focuses on producing customised  solutions for all sorts of fluid heating wants like Calorifiers, boilers, dryers, dehumidifiers, steamer, pasteurizers,  chemical process units, athletic facility heaters, energy regenerators etc with stainless-steel Tanks for Domestic, industrial and Industrial application.
Email:[email protected]
pressurized tank solar geyser
1.The pressurized water tank has no exhaust hole, therefore, it must bear the pressure came from tap water
and hot water,when use, the hot water comes out because of water pressure.
2.Vacuum tube absorbs solar energy, and conductive copper pipe transfers the heat into the pressure solar
water heater tank. In this case, the water inside the tank becomes hot
3.No water in the heat pipe makes the whole system could bear pressure.
Features:
1). Adopts the best conduction performance metal- heat pipe (copper)
2). Can be used all year round in the cold climate
3). High efficiency, rapid warming. Heat pipe in vacuum tube could transfer hot energy to cold water in
pressurized water tank rapidly
4). The whole pressure of the system is up to 1.5kg/M2, the inlet could connect the tap water directly, the max pressure can be 0.6Mpa
5). No water in the tube, one tube broken don't influence the system working
6). The design for inner tank is reasonable and scientific, which could hold 100, 000 times fatigue test without any damage
7). Dual-purpose brackets for both flat and inclined roof
8). The system is pressurized,it keep a constant temperature of water in the tank, avoid the problem came
from water level controller malfunction which could cause water flow out
Email:[email protected]
How to choose pressurized tank solar geyser: 
Choose the item according to the capacity, and choose the capacity according to the people quantity
in your family, one adult shower need about 50 L water. Normally,50 liters is only used for one person's shower.
Related Searches: Flat plate solar water heater | Electric storage water heater | Air source water heater
Want to know more?(Solar Water Heater)
Email: [email protected]
WhatsApp:+86 157 2077 3477
Skype :+86 157 2077 3477