Split type solar water heating system
The split villa kind flat plate solar hot-water heater composes of flat plate solar dish,solar water heater, pressurised tank,solar powered water heater, operating station ( as well as circulation pump, controller, etc),Split type solar hot water heater, growth vessel ( for closed-loop system only) and every onethe opposite installation accessories.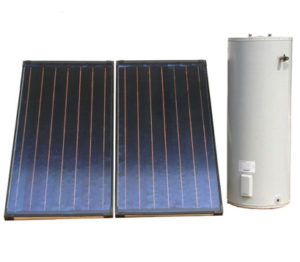 Operating principle
Split type solar hot water system,the solar water heater system separates the collector and also the heat vessel.best solar water heater, The tank is willy-nilly placed, solar geyser,predicament vessel replacement heating device and electrical auxiliary heating devices.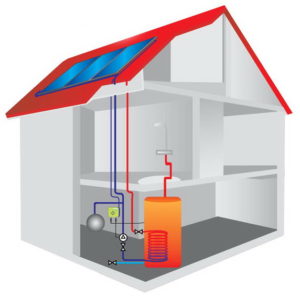 working principle
how to build a solar water heater,solar panel heater, Collectors absorb alternative energy lightweight into heat water or heating medium circulates between the collector and also the device suggests that to push heat transfer between the collector and also the natural flow of media devices,solar powered heater, media devices through the warmth money dealer and also the heat vessel the water heat exchange,solar heater, thermal heat vessel within the water.homemade solar water heater, predicamentprovide exploitation prime water to confirm that the new and cold water homologous isobaric, simple to use and comfy. star systems and standard energy (electricity) combined to attain unrestricted predicament provide.
Tank Specification
Inner tank material:
Option A.) SUS304 1.2mm thick
Option B.) Enamelled steel 2.5mm thick
Outer tank material: Color steel 0.5mm thick
Insulation: polyurethane 50mm thick
Heat exchanger material
stainless steel or copper coil or enameled steel coil (single or dural or no coil)
Capacity: 100L,150L,200L,250L,300L,400L,500L
Solar collector
according to different areas with different solar radiation efficiency,both flat plate and heat pipe collector can be selected
Heat pipe collector Specification
Inner manifold: copper pipe φ35mm x 1mm thick
Vacuum tube: AIN/AIN-SS/CU coating 58-1800mm, 2mm thick
Heat pipe: 0.6mm thick, φ14mm copper header
Outer manifold: Aluminum alloy 1.8mm thick
Insulation: Rock wool or polyurethane (density≥220kg/m3)
Frame: Aluminum alloy 2.0mm thick
Flat plate collector Specification
Header pipes: copper TP2 φ22*0.8mm
Riser tubes: copper TP2 φ10*0.6mm
Absorber structure: Grid, full-surface
Absorber coating: Black chrome or Blue titantium
Welding: Laser
Absorption: 97%±2% or 94%±2%
Emissivity: 10%±2% or 6%±1%
Insulation material: Rock wool 40mm thick
Frame: Aluminum alloy 6063
Frame color: Silver or Black
Sealing material: EPDM
Cover glass: Low iron textured tempered glass 3.2mm thick
Glass transmittance: >92%
Working pressure: 7bar
Testing pressure: 14bar
Our Service
Sample can be offered with sample charge and courier fee by buyer's side.
We have full stock,and can deliver within short time.Many styles for you to choose.
OEM and ODM order are accepted, Any kind of logo printing or design are available.
Good Quality + Factory Price + Quick Response + Reliable Service, is what we are trying best to offer you
All of our products are produced by our professional workman and we have our high-work-effect foreign trade team, you can totally believe our service.
We have rich experience of design, manufacture and sell solar water heater, we cherish every order from our honor.
You may like:
Related Searches: Flat plate solar water heater | Electric storage water heater | Air source water heater
Want to know more?(Solar Water Heater)
Email: [email protected]
WhatsApp:+86 157 2077 3477
Skype :+86 157 2077 3477