Wholesale sus304 solar geysers, wholesale stainless steel solar geysers,Because of different specifications, different material materials, so the price is different, personally think that the purchase of solar water heaters, it is recommended to look at the internal water tank diversion structure, sub-warehouse structure, water tank material and the buyer's strength!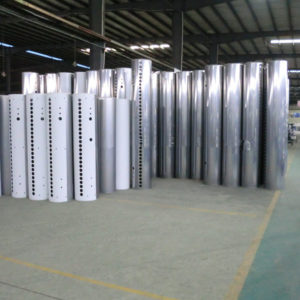 SUS304 Stainless Steel solar geyser
High Quality All SUS304 Stainless Steel solar geyser,stainless steel solar geyser price,thermosyphon stainless steel solar geyser adopt simple thermal circulation, cold water heated by collector, and then hot water go up to tank, cold water in tank flow into collector, cold and hot water form a natural circulation in solar geyser, the whole tank water will be hot water gradually.
Wholesale sus304 solar geyser
Solar geyser Product Introduction:
1. Inner Storage Tank: Food-grade stainless steel SUS304 0.4mm-0.6mm
2. Tank Exterior Shell: High-quality stainless steel SUS304 or SUS304 0.4mm
3. Heat Insulation: High-density polyurethane integrated foam-forming layer with 72~80 hours heat preservation
4. Vacuum Tube: Borosilicate glass vacuum tube, AL-N/AL or Cu-SS-AIN/ALN coating
5. Bracket: Aluminum alloy 1.5mm, Solar water heater bracket suitable for slope and flat roof installation
6. Optional Devices: Auxiliary tank, Electrical heater, Intelligent controller, Anode magnesium bar
7. Accessories: Stainless bolts & nuts, anti-aging silicon gasket, dustproof rubber seal, plastic air-vent cap
8. Angle of bracket: 20°-50°
9. Hot water Output: 45-95°C
10. Designed Pressure: 0.5 Bar
Wholesale stainless steel solar geyser
Stainless steel evacuated tube solar geyser  is the most economical system with high efficiency at the same time.sus304 solar geyser china, It works depending on the gravity of water, so it's much better to be installed on the slope or flat roof as top as possible to get enough hydraulic pressure for shower. A simple assistant tank can be equipped for tap water refill automatically or with an intelligent controller to control the auxiliary heating device and water refill at the same time.
Vacuum tube: Hail-resisting 3.3 borosilicate glass with high-tech single-target selective coating ensures an efficient solar collecting, tri-target vacuum tube with its patent interference coating makes the efficiency not only improved by 12% but also with a 380oC high temperature resistantce without peeling off the coating layer.
Inner water tank: Food-grade stainless steel SUS304-2B as inner tank keeps the water clean and drinkable, together with advanced argon arc welding technics to ensure it with a long lifespan (more than 15 years).
Water tank shell: Stainless steel plate a long life even to ocean coast weather.
Insulation Layer: High-density polyurethane integrated foam-forming with twice slaking treatment, preserves hot water temperature as long as 70~80 hours.
Supporting Bracket: Very strong stainless steel plate with a good weight bearing and wind resistance design (140 km/hr),  easy installation, universal bracket suitable for either flat and slope roof installation.
Accessories: Stainless bolts & nuts, water-proof silicon rubber, anti-aging dustproof rubber seal, plastic pipe holder and ventilating cap to ensure their lives as long as other parts of the system
Optional Devices for Stainless steel evacuated tube solar gerser
Assistant tank,  automatically feed tap water into storage tank to keep it sufficient always
Electrical heater, as an auxiliary heating element in case of raining or cloudy days so as to ensure a continous hot water supply
Intelligent controller, automatically controls water refill and startup of auxiliary heating device, more intelligent system operation
ESCOO Help The former Yugoslav Republic of Macedonia Small Customer Growth Plan, sus304 solar geyser manufacturers, We are a professional stainless steel solar geyser Chinese manufacturer and supplier, for stainless steel solar geyser OEM & ODM wholesale prices and more details of cooperation
You may like:
Related Searches: Flat plate solar water heater | Electric storage water heater | Air source water heater
Want to know more?(Solar Water Heater)
Email: [email protected]
WhatsApp:+86 157 2077 3477
Skype :+86 157 2077 3477